Fuji Xerox is now Fujifilm Business Innovation.
The new name was chosen to express the company's determination to continue to consistently spur innovation as a Fujifilm Group company.
 Greater collaboration under the Fujifilm brand will realise faster development and production, while enabling unrestricted global business growth. We seek to accelerate new synergies in medicine and our other various business domains to provide innovative value for our customers' businesses.
"Accelerate your business success." This is the value that we offer. Multifunction printers serve as the gateway for us to apply our expertise in documents, both paper and digital, to make business speedier and information even more accessible. This is how we will build the best communications setup of the future for your business environment. The combined capabilities of Fujifilm, a company that has weathered numerous social changes, will help you accelerate the development of a sounder, stronger business.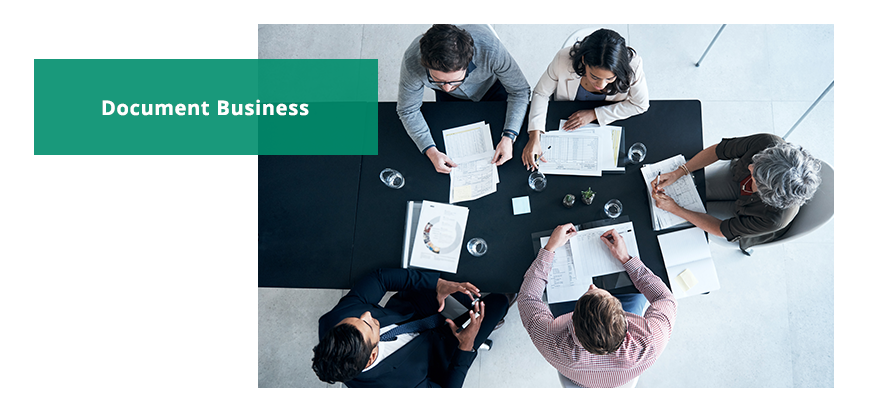 1. History
In 1962, Fuji Photo Film and Rank Xerox established Fuji Xerox as a joint venture. Although the company began as a distributor for Japan and elsewhere in Asia, we began developing our own products and technology, which are now supplied globally, not just in Asia. With products like the world's fastest copy machine (in 1989), the company has applied innovative technology in xerography to develop the document services sector.
2. The Fujifilm Business Innovation Advantage
As a pioneer in office documents since our founding, we have always been an industry leader thanks to the strength of our products and technology, as shown by our robust multifunction printers, and our skilled sales and consulting, which help customers identify and solve business issues. Our advantage comes from the general communications technology and expertise we have cultivated over all these years. That's how we help overcome challenges in a variety of business settings, whether it involves converting a combination of paper and digital documents with the information you need into the best format, generally optimizing business processes, or building stronger relationships with your clients.
3. Our Businesses
Office Products and Printers
By providing multifunction printers, printers, and other office equipment, and by rolling out input-output solutions and solutions services utilizing cloud and mobile technology, we help customers resolve issues they face involving documents and communication.
Production Services
In the graphic communication domain, which encompasses everything from content production to processing and delivery, we provide production printers as digital printers in the commercial printing sector, as well as printing workflow solutions.
Solutions and Services
We offer problem-solving document solutions that are tailored to your business category and operations. By providing system integration and cloud service solutions, as well as services covering management of multifunction printers and Business Process Outsourcing (BPO) of mission-critical processes, we help customers streamline business operations, enhance their capabilities, and support work-style reform of their employees.