Adhering to Fujifilm Group's Sustainable Value Plan 2030, we continued to protect the environment and support social infrastructure benefiting people's lives. Not only engaging our employees, customers and suppliers, we also share our experiences with business partners and the community through active participation in associations and voluntary services, in order to develop a sustainable society.
Engaging Community
FUJIFILM Business Innovation Hong Kong focuses on addressing issues related to environmental conservation and providing support for our future generations. We seek to cultivate a number of community-minded characteristics in our employees, including influencing their friends and families to give back to society, developing "charitable hearts" and learning to respect different cultures.
Leading by management, Corporate Social Responsibility (CSR) Committee was established to initiate CSR programs in 2002 while "Volunteer Network" was set up in 2008 to provide a platform for colleagues to communicate about CSR information and share their opinions and suggestions to enhance the CSR progress of the company. Half of the FUJIFILM Business Innovation Hong Kong staff became member of the "Volunteer Network" in 2014. With a stronger and united team, we are able to cope with challenging but rewarding CSR campaigns. We also gain more consolidated resources and support from employees with their families and friends.

As a result of 19 years of untiring efforts aimed at giving back to local and global communities, FUJIFILM Business Innovation Hong Kong was awarded the 15 Years Plus Caring Company Logo by the Hong Kong Council of Social Service in 2021 to recognize our commitment in caring for the community, employees and environment over the past years. We will continue to strive to create value through sound business practices and services which focus on the environment and social responsibility.
Stories Highlight
FUJIFILM Business Innovation Hong Kong always treats the natural environment as an important element in fulfilling sustainable development. We, therefore, do our best to protect the environment through different events and spread this message and knowledge to our stakeholders.
A big team of kind-hearted volunteers, including our staff and their family members and friends, participated in the Shoreline Clean-Up Operation. This activity was to aim at raising environmental protection awareness in our volunteers. During the shoreline clean-up operation, rubbish was collected and divided into three categories for recycling. Our volunteers enjoyed the activity a lot and found it meaningful.
FUJIFILM Business Innovation (Hong Kong) ensure that our employees enjoy a fruitful and balanced social and work life. We demonstrated our commitment by participating in local community event. We supported the Children's Heart Foundation (CHF) by mobilizing our staff volunteers to join the CHF Charity Walk annually. Together, the enthusiastic participants walked for kilometers to raise funds for children suffering heart diseases, offering our warmest support to them as well as their families.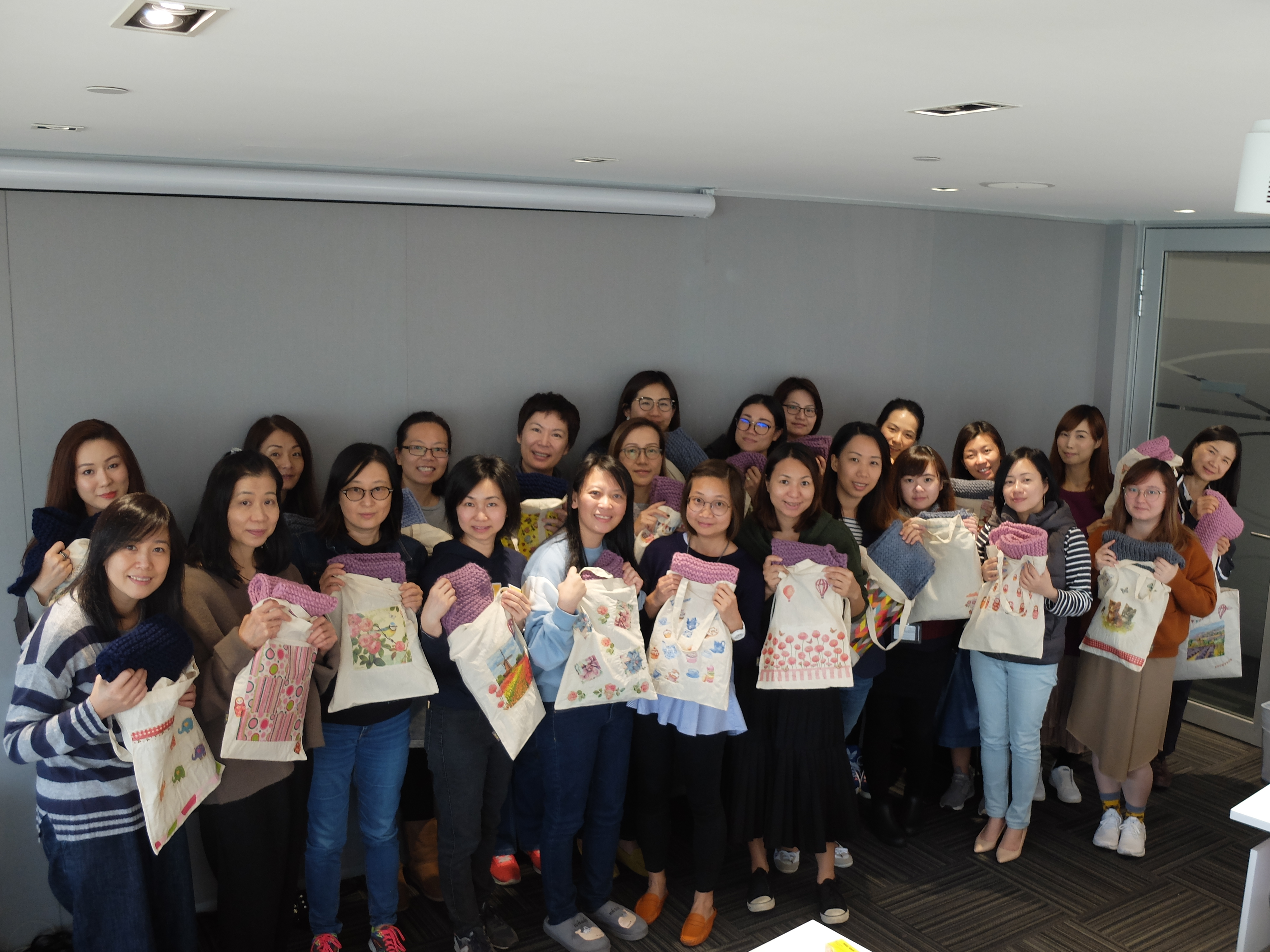 FUJIFILM Business Innovation Hong Kong established a "Volunteer Network" in 2002 with aims to provide a platform for colleagues to communicate about corporate social responsibility (CSR) and to share their views and suggestions to enhance the CSR progress of the company. Since then, the "Volunteer Network Gathering" has been held from time to time.

Workshops in small groups are held and staff helpers teach our Volunteer Network members to finish small art crafts. All these precious presents will be given out in visits later, bringing a sense of warmth and care to needy.