Businesses are facing disruptions and experiencing a paradigm shift in how they operate and conduct business. This requires modifying their current business models to ensure operational continuity and growth. At FUJIFILM Business Innovation, we think differently and collaborate with our customers to help them adapt to the new changes.
Your Challenges
Increasing Print Cost

Unmanaged and redundant print infrastructure gives rise to unnecessary increase in your costs

Security Breach

Vulnerable print and document environment pose risk of your data exposure leading to compliance breaches

Productivity Loss

Managing a multi-vendor print environment & any delays in support increases the burden on your IT staff and their productivity
Our Solutions
Learn how FUJIFILM Business Innovation can manage your cost and improve your efficiency while creating a secure print environment.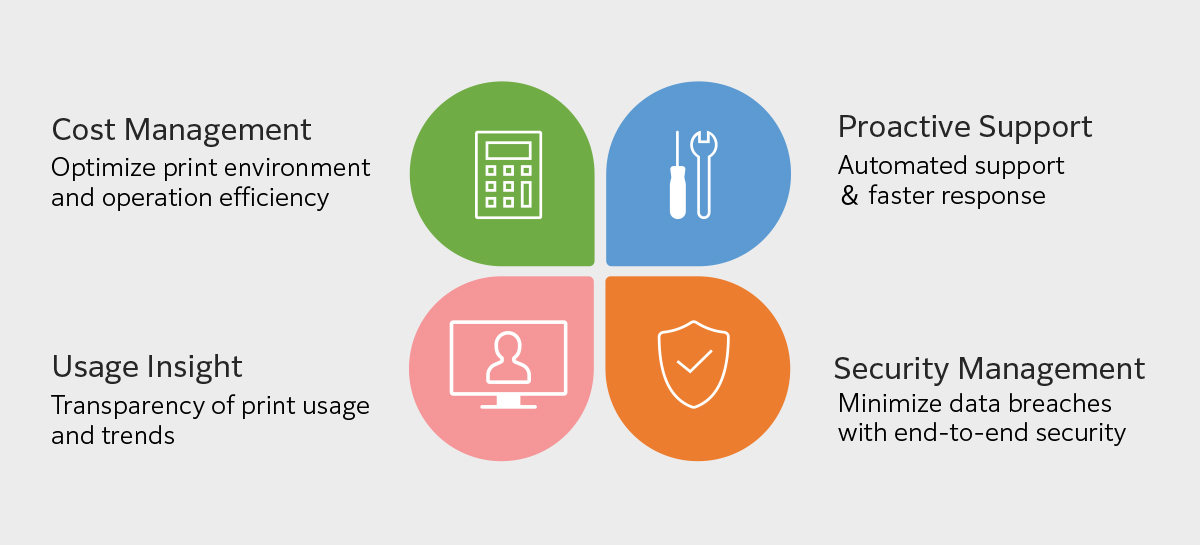 Optimised print and document lifecycle
We help you visualise and optimise your total cost of ownership through assessment and continuous monitoring to deliver a well-balanced and cost-effective print environment.


Efficient and faster support
Our proactive and automated support manages all your printing and consumable needs, reducing your time and resources required while ensuring the print environment is optimally running.


Complete insight and control
Keep a track of your print environment, including print usage, device status, and status of any maintenance services and consumable requested through your dedicated web portal and dashboard.


Enhanced governance and security
We comply the device settings to your security policies and continue to monitor them through our remote central control. This helps remediate any gaps and ensures they have the latest firmware.

MPS Guardia uses Open Source Software (OSS)