Management Team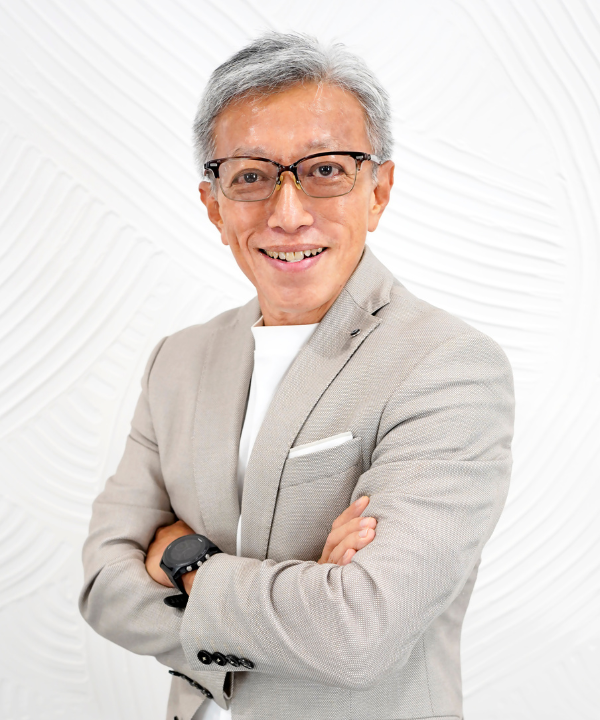 Koh Ching Hong
Chief Executive Officer
FUJIFILM Business Innovation Singapore
Koh Ching Hong is the Chief Executive Officer of FUJIFILM Business Innovation Singapore.

Re-joining the organisation in March 2020 – he leads in the business and digital transformation of its business strategy, people strategy, and partnership strategy – growing organically and finding new potentials in accelerating growth for the business. He is a strong advocate of developing people, growing people, and takes pride in mentoring and coaching young leaders as he believes that developing a growth mindset will help propel the company forward.
He brings with him more than 35 years of leadership experiences in business development, finance management, strategic and operational leadership across different industries. He was also CEO of Fuji Xerox from 1991 to 2007, where he left the organisation to explore and learn from new industries. Before re-joining FUJIFILM Business Innovation Singapore in 2020, he was at Intertek Group as Regional Managing Director – driving growth and margin accretion in a technical industry of assurance, testings, and certification. Prior to that, Ching Hong was Chief Executive Officer of Inchcape South Asia for 12 years; and was a member of its global executive team to chart and drive the strategic directions of the company in the automotive segments that they play in.
He believes in fitness and leads an active lifestyle. He enjoys traveling, trail running, cycling, scuba diving, and adventure races.
Peter Wong
Chief Financial Officer
FUJIFILM Business Innovation Singapore
Peter Wong is the General Manager of Finance Management Division and Chief Finance Officer at FUJIFILM Business Innovation Singapore. He leads the financial management teams comprising of finance, credit & collection, customer administration, leasing and legal functions.
He is responsible for overseeing and managing all aspects of the company's financial matters, and driving the corporate finance and strategic leadership directives and initiatives. Prior to joining FUJIFILM Business Innovation Singapore, he was the Senior Vice President of Financial Service Division and Chief Finance Officer at Fuji Xerox Philippines.
His career in financial management spans more than 22 years across the Asia Pacific region, namely in Malaysia, China, Singapore and The Philippines. Peter was also the Head of Regional Internal Audit at Fuji Xerox Asia Pacific Singapore, where he oversaw the internal audit function for the Sales Subsidiaries. He was also the pioneer who established the region-wide internal control framework for the Asia Pacific & Oceania regions.
Peter has extensive experience and knowledge of the business operations such as logistics and business planning. In his previous role with Fuji Xerox Philippines, Peter successfully helped turn-around the company into a profitable and self-sustainable operation.
Peter Wong is an energetic, passionate and inspiring leader who is a strong advocator of teamwork values. He believes in continuous learning to expand his knowledge and is constantly encouraging his team to enhance and develop their skills.

Peter holds an Advance Diploma of Chartered Institute of Management Accountants and is a Professional Member of Institute of Internal Auditors Malaysia.
Wee Tee Hsien
General Manager, Integrated Sales & Channels
FUJIFILM Business Innovation Singapore
Wee Tee Hsien is the General Manager of FUJIFILM Business Innovation Singapore's Integrated Sales & Channels. Tee Hsien brings more than 25 years of IT experience in outsourcing and managed services in the Asia-Pacific region.
From 2006 to 2011, Tee Hsien was with Fuji Xerox Global Services, and was responsible for the management, expansion, and growth of Strategic Global Accounts in the Asia-Pacific region.
In his free time, Tee Hsien enjoys a good workout over a game of football, cycling and running. His family holds a special place in his heart, and Tee Hsien enjoys family bonding through food, travelling and investment.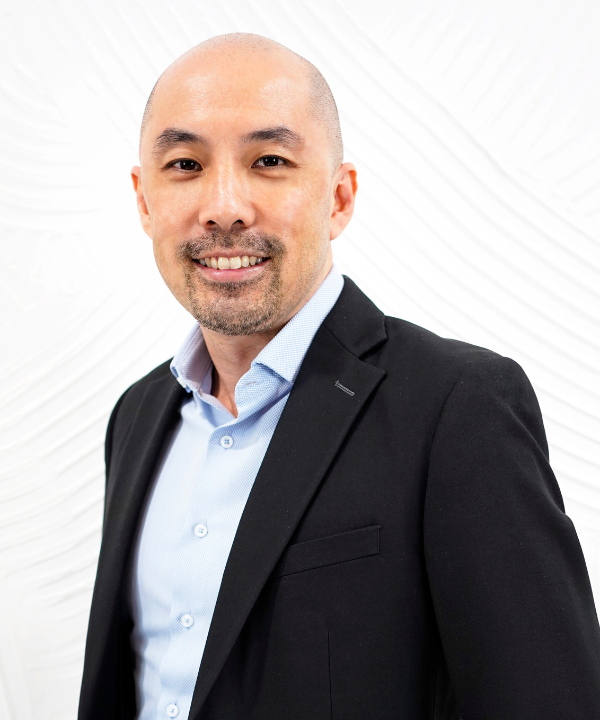 Howard Ng
General Manager, Services & Solutions Business
FUJIFILM Business Innovation Singapore
Howard is responsible for growing and transforming the services and solutions business to deliver the highest quality of customer success and satisfaction.
Howard brings with him more than 20 years of IT and Managed Service experience designing, implementing and managing solutions and services for both enterprise and small-medium businesses.

A veteran in the print and information technology industry with wide-ranging business and technical leadership appointments, he is also a pioneer in the implementation of Enterprise Content Management and Managed Print Services for enterprise customers in Singapore.

Howard holds a Bachelor (Honors) in Software Engineering and is passionate about the latest technology trends that can make a difference in the community. He enjoys soccer, scuba diving and discovering new eats in his personal time.
Adeline Goh
General Manager, Integrated Marketing & Xperience
FUJIFILM Business Innovation Singapore
Adeline Goh is the Director of FUJIFILM Business Innovation Singapore's Strategic Business Operations, responsible for leading the lines of business units, strategy and business planning, product marketing and deal management.

Adeline brings with her more than 20 years of experience in B2B management and product marketing in the IT and print industry. With extensive knowledge of the business and marketing operations, she has been instrumental in driving the success of several lines of business to achieve its market leadership, growth, and profitability. Formerly in corporate strategy and planning, Adeline is an advocate for growing future young leaders, whom she mentors and shares her deep in-market knowledge.

Graduated with a Bachelor of Arts (Media & Communication) with a major in Psychology, she started her career in 2000 in the advertising industry and marketing communications in the telecommunications industry, and has since progressed into other domains of business marketing and management. This in turn, provided her a creative, holistic, and multi-disciplinary approach to strategic business management. Adeline is also a mother of 2 beautiful children, loves photography, art, scuba diving, skiing and adventure sports.
Darence Lai
Senior Director, Technical Services
FUJIFILM Business Innovation Singapore
Darence Lai is FUJIFILM Business Innovation's Senior Director of Technical Services (TS) responsible for aftersales equipment performance and service experience.

As Technical Service's Senior Director, Darence oversees an organisation of 150 engineers providing analysis, research and specifications support for FUJIFILM Business Innovation's technical operations in Singapore.

With more than 24 years in the service industry, he has built extensive experience and knowledge to develop customer-focused strategies, as well as implement processes, systems and tools to deliver outstanding service to our customers.

He is known as an exceptional mentor with a deep passion for developing future leaders and is an advocate of creating great customer experiences.
Ong Hiow Yim
Head of People, Culture, and Corporate Social Responsibility (FUJIFILM Business Innovation Singapore)
Head of Learning & Development (FUJIFILM Business Innovation Asia Pacific)
Ong Hiow Yim is the Head of People, Culture, and Corporate Social Responsibility at FUJIFILM Business Innovation Singapore, and the Head of Learning & Development at FUJIFILM Business Innovation Asia Pacific.

Hiow Yim brings more than 28 years of diverse experience and versatility in Learning & Organization Development, Channel Enablement, Programs & Events Management, Business Development, Financial Planning & Analysis and Accounting.

In 2014, she joined Fuji Xerox Asia Pacific and leads the Regional Learning & Development team to shape talent and sales development strategies, and she drove key people development initiatives to bring measurable impact to business. She also leads the People, Culture, and CSR function at FUJIFILM Business Innovation Singapore since 2022.

Prior to Fuji Xerox, Hiow Yim held various regional roles at Hewlett-Packard Asia Pacific (HP) for 17 years where she spearheaded various regional channel enablement initiatives, managed worldwide C-level channel events, and supported financial planning and analysis for various business units.

Hiow Yim holds a Bachelor in Accountancy, and she is also a Certified Hogan Assessor and a Certified Coach in Behavioural & Career Coach (People Keys).