EA-Eco Clear Toner
In the recently expanding Print-On-DemandNote1 market, consumers have been requesting value-added printing quality (high image representation) approximating that of offset printing, even for printing on color laser printers, in terms of fine image gloss control, watermark printing, three-dimensional printing, and enhanced print performance on embossed paper.
FUJIFILM Business Innovation has now achieved that requested printing image quality by developing EA-Eco Clear Toner and controlling image quality in combination with a highly advanced color management system.
EA-Eco Clear Toner is a transparent toner offering the environmental performance and characteristics of EA-Eco toner. It is used as a fifth color in addition to cyan, magenta, yellow and black, thereby providing high-value-added image representation.
For example, the gloss on the print surface of printed photographs must be uniform. As shown in Fig.1, the printed image surface on paper is uneven due to the different amounts of toner placed. However, as shown in Fig.2, the image surface can be made smoother by placing EA-Eco Clear Toner in the image area using less toner. As a result, there is a uniform reflection of light that enables the creation of print images having a uniform, high-level gloss.
Note1

Print On Demand
refers to a digital printing method that directly prints the digital data without requiring a proofing process, and is therefore beneficial to small-lot and variable printing (customized one-to-one printing).

Fig.1: Cross-sectional Image of 4-color print image

Fig.2: Printing with EA-Eco Clear Toner
In addition, a three-dimensional image (Fig.3) can be created by overlaying a thick layer of EA-Eco Clear Toner onto the image area.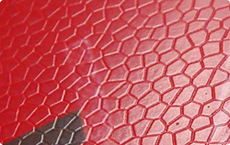 Fig.3: Multilayer Printing with EA-Eco Clear Toner